SANBI are currently teaching a course on SARS-CoV-2 (COVID-19) bioinformatics to visitors from public health labs across Africa. The course is taking place at the University of the Western Cape from the 23 to 27 May 2022, and is using ilifu, South Africa's big data infrastructure for data-intensive research. 
Africa CDC aims to strengthen capacities and capabilities at public health institutions in Africa in order to detect and respond quickly and effectively to disease threats and outbreaks. They have data-driven interventions and programmes, and SANBI has been working with Africa CDC since 2018. 
In 2020, the Africa CDC launched its Institute of Pathogen Genomics (IPG), which has been at the forefront of supporting SARS-CoV-2 sequencing on the African continent. SANBI is one of the specialist centres assisting Africa CDC in its work developing pathogen genomics and bioinformatics. As part of this role, they are running a week-long course on SARS-CoV-2 sequence analysis for people from public health labs in 9 African countries – Morocco (Institut Pasteur du Maroc), Egypt (Central Public Health Laboratory), Ethiopia (Ethiopian Public Health Institute), Uganda (Center Public Health Institute), Kenya (National Public Health Laboratory), Senegal (Institut Pasteur de Dakar), Zambia (Zambian National Public Health Institute), Ghana (Noguchi Memorial Institute for Medical Research) and South Africa (National Institute for Communicable Diseases). Nigeria (Nigeria CDC) and DRC (Institut National de Recherche Biomédicale) could not attend in-person, but are participating online.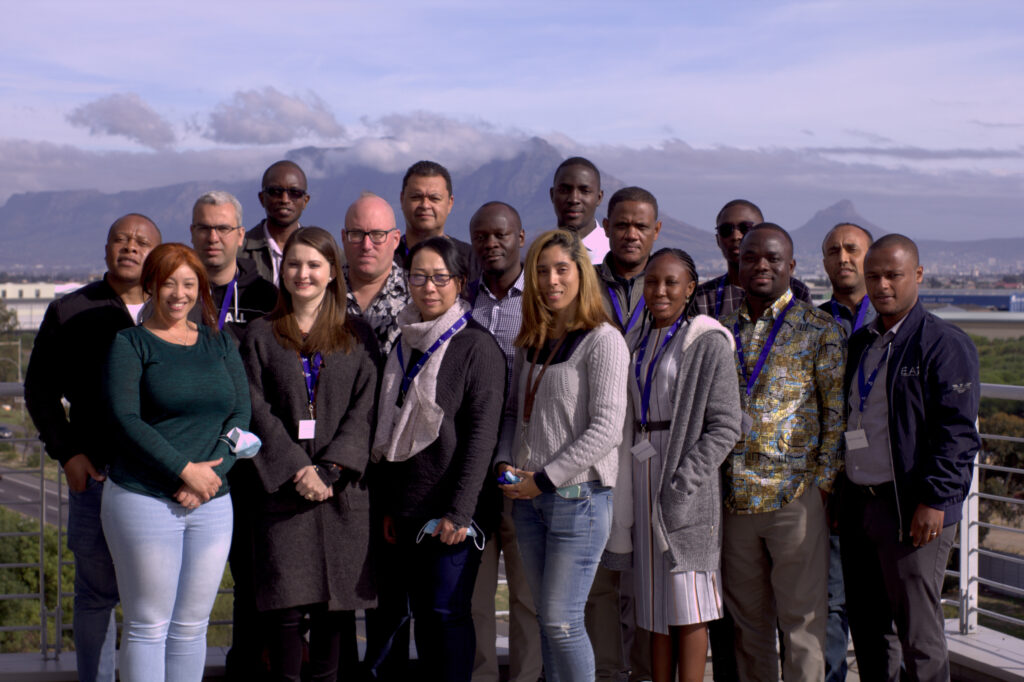 SANBI have been ilifu partners since its inception, and Peter van Heusden, Senior Bioinformatician at SANBI, is one of the organisers of the workshop. He says that participants have found it to be "an excellent resource to support public health bioinformatics". ilifu is a node in the South African national data infrastructure which enables South African researchers to be leaders in the strategic science domains of astronomy and bioinformatics.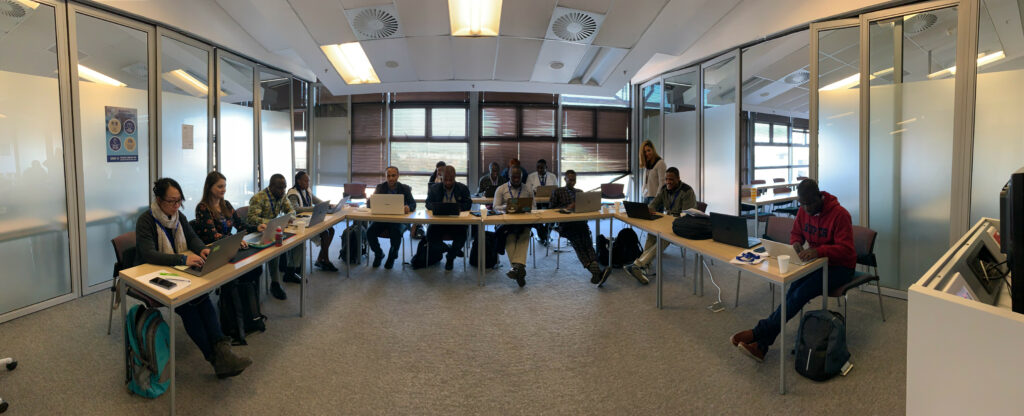 The training relies on cloud infrastructure provided by Ilifu – each lab gets their own installation of SANBI's SARS-CoV-2 Workbench to work on, and gets hands-on experience with uploading data, doing data analysis and visualising their results. While the current training has focused on SARS-CoV-2, the discussions have ranged across a number of other infectious diseases that these public health labs are responding to: HIV, TB, hepatitis, malaria, influenza and other pathogens. SANBI sees this training as feeding into Africa CDC's efforts to build a Community of Practice in public health bioinformatics and genomic surveillance.